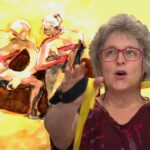 Lesley A. Powell has  been an artist all of her life. She was first a dancer, choreographer and now a painter. The love of movement, space, texture, the body, color and nature are major influences on her art. Lesley's art deals with the ability to expressively change the space, whether it be the stage or the painting. 
As her mother tells it, Lesley Powell decided not to talk until she was three years old.  She did, however have an inexhaustible curiosity about the visual world around her.  It was indicative of the years to come.  Her fascination with the visual and her desire to communicate by non-verbal means permeates her work to this day.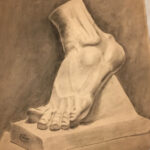 Art was always important in her family.  Her great grandfather, Frederick Meyer, went to Art School in Cleveland, Ohio for a year in 1890.  He went to Yale Divinity School instead to become a German Baptist minister.  His son and granddaughter, my mom, were also painting as a hobby.  My parents were active in going to the theater, orchestra and art museums.  Lesley's brother, Alan, is an artist exploring video, music and painting.  Stephen, her youngest brother, played African drums and researched the importance of art and music in culture.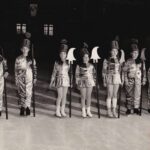 From an early age, Lesley attended art classes at a local arts center and in public school. Though our her school years Lesley excelled in art, especially three dimensional crafts; designing clothes, clay modeling and jewelry.  Every summer her grandfather expanded her creative imagination with his story telling and love of nature.  He built treehouses, teepees, rafts and Indian costumes for dances around the campfire.  Though our her school years Lesley excelled in art.  Before enrolling in dance classes, Lesley was developing her own little dances in her living room and her backyard.  Her first teacher of dance was from Germany.  Part of the class was technique and the other, improvisation.
In high school, Lesley was active in art and dance.  She had to choose between art and dance as a major for college.  She had attended dance classes at Temple University as a high school senior.  She was encouraged to become a dance major.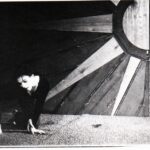 Between a year at University of Wisconsin Dance Department and then back to Temple University, she attended a year at the Wisconsin School of Mime.  Dr.  Reid Gilbert, a Baptist minister had done doctorate studies in theatrical forms and gestures from acting, mime and Asian theater. This inspired Lesley to create her own work.   It was through Dr. Gilbert's introduction to the use of masks, costumes and their history led Ms. Powell to create her own masks and costumes with her mime work and later her choreography.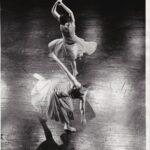 Returning to Temple University's Dance Department,  Lesley continued with developing her own choreography and costumes.  She collaborated with her brother, Alan Powell and Connie Coleman on Ballet Digital,  a dance video and  multi-media performance. 
This work has been presented at the Institute of Contemporary Art in Philadelphia, the Black Moriah Film & Video Festival, three rivers Arts Festival and in the permanent collection of Futures Arts Institute of the Franklin Institute in Philadelphia,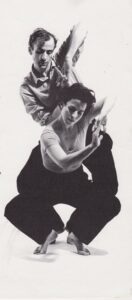 Lesley was actively dancing and choreographing from 1974-1993.  Her work was presented in NYC, Philadelphia and dance events in the southwest.  She was dance faculty at Drew University. Most of Lesley Powell's dance training had roots in the teachings of Rudolph Laban and the German expressionist dancers.  This included a use of movement improvisation and a special understanding of the structure of dance composition. 
Laban's Space Harmony is a rich system describing movement in space and expressions.  Laban used concepts of  architecture and space that helped Lesley find how to use space expressively. The roots of Laban is connected to the Bauhaus,  German dance and art.  Her love of German expressionist dance and art has influence her life love bold colors and the juxtaposition of images to create a piece of art.  Because of being a dancer, choreographer and teacher of movement, she tries to create movement on a page.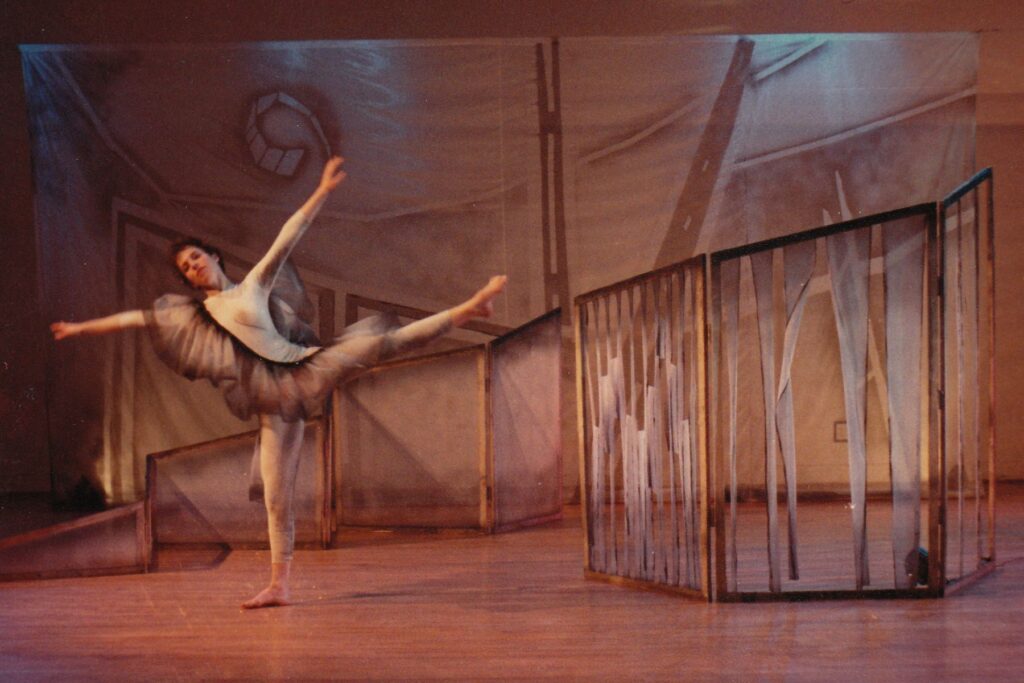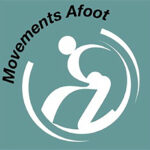 To make a living, Lesley is a teacher of fitness and pilates.  Movements Afoot was opened in 1993 by Lesley Powell in New York City. Since 1997 Lesley started writing and creating educational materials about the body. She travels internationally presenting workshops to Pilates teachers to take their teaching to the next level.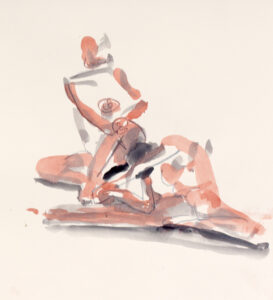 Since she stopped dancing and  choreographing with opening her Pilates studio, she started back to art, a passion from high school. Originally her intention was to learn how to do anatomical drawing.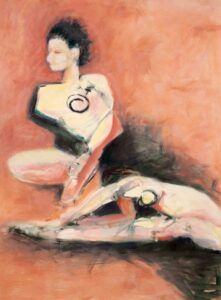 Her teacher, Niki Orbach, inspired her to get back to her roots of creativity.  Lesley Powell has continue her art studies at the National Academy of Art and the Arts Students League with Kamila Talbot for watercolor and with Frank O'Cain.
She loves to do quick poses of models which invites more movement in their poses.  From studies working with models are inspiration for her larger paintings.
Plein air painting allows Lesley to enjoy the beauty of nature.  Because of her grandfather taking her on hikes, this is her way of being in nature and finding creativity.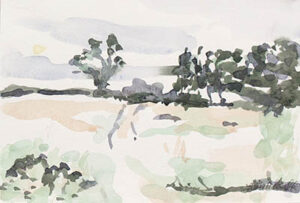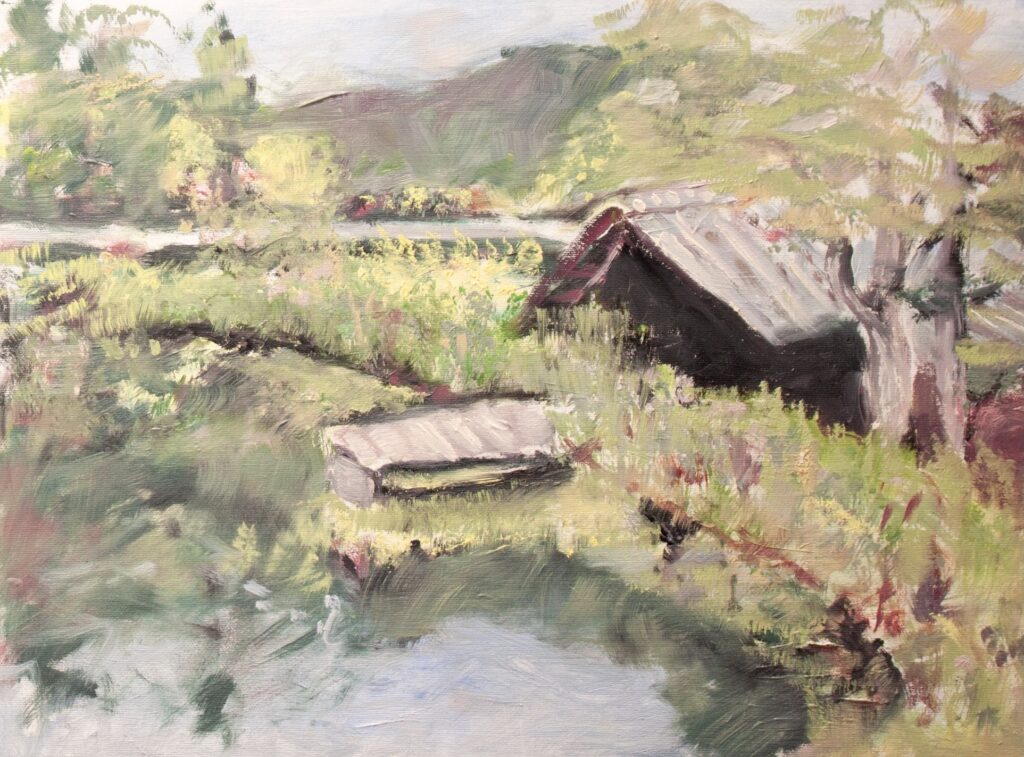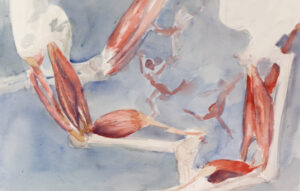 Lesley A. Powell have been a teacher of movement since high school.  The last three decades she had specialized in Pilates, post rehabilitation and anatomy.  Part of her art journey is to illustrate anatomy and movement principles to her students.  Her artwork, Anatomy Dances,  is part of her teaching curriculum on her workshops about pilates and the body.  Anatomy Dances is trying to give a three dimensional understanding with moving figures and images.  Anatomy Dances can be seen on educational videos of Lesley Powell's teaching through Fusion Pilates and Pilates Anytime.
 The Arts Students League is a sanctuary for artists in New York City.  It gives a place to do one's art at an affordable price. She has been a member of the Arts Students league for over a two decades.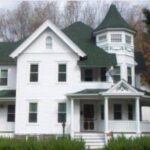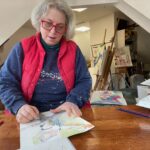 In 2016 her brother bought a house in the  Catskills.  This house allowed her to expand her art studio and begin oil painting.  Living in a small apartment in New York City, limited Lesley's creativity.  Her art studio is the third story of a Victorian house.  Here she can have many projects going at once.

She is active with AMR Artists, a nonprofit organization promoting art in the Catskills through an AMR Open Studio Tours and pop ups. She is responsible for the managing of the AMR Artists website.
Her work has been presented at shows in the New York area.  She just received an honorable mention in a show February 2022 at the Arts Students League.
Her present studies with Frank O'Cain and Jennifer Polchinski has freed her creativity to finding the essence of an image whether it be the figure, still life or nature.  With Frank O'Cain, he makes you understand the 3D on a flat surfaces as well as concepts from Hoffman.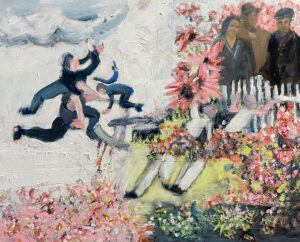 Ms. Polchinski has a unique way to using different images as a collage on paper using oil.  Both teachers have stirred a new creative freedom in her work.  
Her work ranges from paintings about the body, anatomy and movement to the abstraction of landscapes and bodies.  The love of the outdoors is to part of Lesley's Plein Air Series.  She sometimes uses collages to create a new way of juxtapositioning different images and colors.
Being an artist brings one to a unique vision about life. Surrounded by artists, they have passion, a quest for learning and discipline that sets them apart from many people.  Being a visual artist, the beauty of the body and nature brings a creativity like no other.