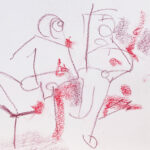 From this drawing,  I went into my art studio to play with expanding my work into different sizes and mediums.  I also play with color which is another struggle.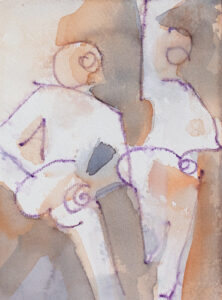 I first start in watercolor and watercolor crayon.  Sometimes I add gouache especially white to calm the colors and add different depths to the page.
Moving to oil is another struggle.  I have been playing with oil and cold wax.  This medium gives a more scuputural effect since I tend to use a palette knife more than a brush.